Chairman/Chief Executive Officer of BUA Group, Abdul Samad Rabiu has said that in spite of over 40 per cent recent rise in the price of cement in Nigeria, the country still retains the most affordable pricing for the commodity in Africa.
He stated while speaking fielding questions from newsmen in Abuja.
"In August this year, the price of cement per 50kg of cement bag rose by more than 40 per cent from N1,400 to N2,350 and has since hovered between N2,200 and N2,300," he said.
According to him, the price remains the most competitive when compared to other countries in Africa.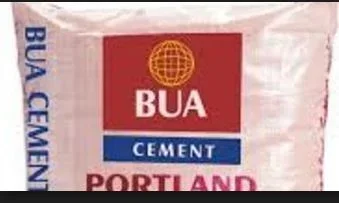 He also noted that he does not foresee any possibilities of price reduction in the near future.
"If you look at the price of cement today, vis-a-vis the price cement is selling in other countries, even in Africa, in terms of dollars, you would see that the price of cement in Nigeria today is probably the cheapest. The price we are selling today translates to less than $100 per tonne. I do not believe that you can see a $100 for cement anywhere in Africa today. So, the price is not expensive, it is very competitive compared to what other countries are selling but again you would not see it because it is priced in Naira.
"We are quite aware that Nigerians are suffering because the economy is not at its best, the challenges are there but again if you have an outfit you have to ensure that you survive," he said.