Kola Awodein, senior advocate of Nigeria (SAN), on Wednesday, admitted that the N500,000 he gave Justice Adeniyi Ademola, a judge facing corruption trial was a gift for the wedding of the his daughter.
While being cross-examined in the trial of the judge on Tuesday, Babatunde Adepoju, an agent of the Department of State Services (DSS), claimed that Awodein gave Ademola N500, 000 at the time he was representing President Muhammadu Buhari in a "missing certificate" suit before the judge.
However, the witness added that it was a gift and not a bribe.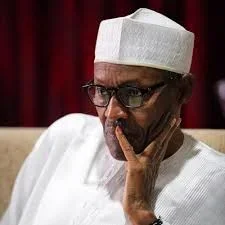 In a statement issued through Femi Adesina, presidential spokesman, Buhari's lawyer said he gave Ademola the gift for his daughter's wedding as a friend.
He said the gift had nothing to do with Buhari because it was his personal offering to the judge, whom he had known for 35 years.
"I am constrained to make in absolute good faith , in good conscience and in the interest of justice and fair play the following very short statement on account of the distorted news story currently being peddled as affecting the person of Mr President of the Federal Republic of Nigeria and my good and very noble self," he said.