The federal ministry of health has warned pregnant Nigerian women against travelling to countries in Latin America owing to the outbreak of Zika virus, a disease which causes babies to have abnormally small heads and growth difficulties, TheCable reports.
According Boade Akinola, spokesperson of the ministry, there is no recorded case of the disease in the country yet although Brazil has recorded thousands of cases.
"The honourable minister of health, Professor Isaac Folorunso Adewole is intimating Nigerians on the recent outbreak of. Zika virus infection, which was first discovered in Brazil in 2014. The virus is transmitted by a bite of mosquito vector," she said in a statement issued on Friday.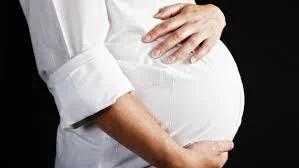 "The manifestation of Zika virus infection include: mild fever, rash (mostly maculo-papular), headaches, joint pain (arthralgia), muscle pain (myalgia), loss of weight (asthenia), and non-purulent conjunctivitis.
The virus is also associated with higher risk of congenital malformations in newborn when pregnant women are affected. The disease usually occur about three (3) to twelve (12) days after the mosquito vector bite.
"The World Health Organisation has raised a global alert because the disease has affected about 23 countries in Americas especially in Latin America. At the moment, there is no cure or vaccine for Zika virus infection.
Source: TheCable