Africa's richest man, Alhaji Aliko Dangote has confirmed that he is not part of the hostages being held by terrorists at the Radisson Blue in Mali.
Al-Jazeera had reported that Dangote was reportedly staying in the hotel and among those being held captive by the terrorist.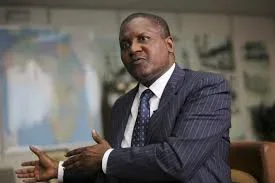 "Rumour about me being held hostage is false. I was in Mali yesterday. Thank you for your concern. My prayers with those involved", Aliko said via Twitter.
See tweet: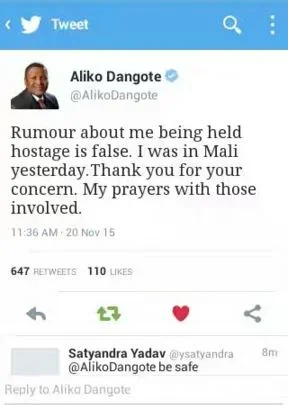 Last edited: