Explosions have rocked two Sunni mosques in central Iraq Monday, amid fears of renewed sectarian strife following Saudi Arabia's execution of a prominent Shiite cleric, police and medics said.
Groups of men wearing military uniforms detonated explosives at two Sunni mosques overnight in the Hilla region, south of Baghdad, and a muezzin - the person appointed to recite the Muslim call to prayer - was shot dead near his home in Iskandariyah, the sources said.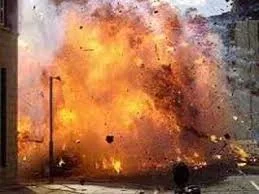 In Hilla, about 80 kilometres (50 miles) south of the capital, a police officer said the Ammar bin Yasser mosque in Bakerli neighbourhood was bombed after midnight.
"After we heard the explosion, we went to its source and found that IEDs (improvised explosive devices) had been planted in the mosque," the captain said.
- Yahoo News