The Christian Association of Nigeria (CAN) has called on Nigerian youths to aspire for political positions during 2015 elections to strengthen the country's democracy.
Pastor Simon Dolly, National President of the association, Youth Wing CAN, made the call in Abuja during an interview session with newsmen.
Dolly said the youth should not be used for vices, rather they should be involved more in seeking political positions.
"The youth can contest for national and state assembly seats, and other positions they feel they can effect changes. We, the youth must give our own quota or contribution and good atmosphere towards 2015 elections.There are youths who are capable of taking leadership positions in the country,'' Dolly said.
Dolly advised youths to refrain from election violence and rigging, rather they should vote for credible people in the society.
"Since the youth constitute the largest population in the country, they should vote for leadership that can bring out the dividend of democracy. Those who can serve without looking back or base leadership on tribe or religion need to be encouraged," he said.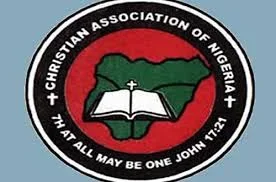 #CAN #ChristianAssociationofNigeria