Nigerian Senate has cleared Bukola Saraki and Dino Melaye of wrongdoings over allegations leveled against the two principal officers of the National Assembly.
Is the news a bad one for the Presidency? Nigerian Bulletin compiled 5 reasons why the President's team may not feel good with the news:
1. The clearance of Senator Dino Melaye and Bukola Saraki after the Ethics and Privileges Committee screening shows that the Red chamber is in one accord with great powers over legislative and their oversight functions.
2. Saraki and Melaye have been rumored as a great obstacles for the APC-led federal government and these events just confirmed that 2019 preparation is in top gear as the ruling seems to have an opposition in itself. There is a coup afoot
3. Senator Shehu Sani had earlier in a tweet series on his official twitter account said "No one comes to Senate in March and go free". The Senate on Tuesday turned down President Muhammadu Buhari's request for the confirmation of 22 INEC RECs over Ibrahim Magu's activities at the EFCC. This calls for another alarm for the APC old guards as they have successfully lost EFCC, ICPC, Certificate, Senate Presidency cases with the likes of Saraki and Dino at the Senate.
4. It has rumored that the Presidency may be after the two outspoken and front Senators as it is believed in some segments that the Executive may be the instrument of State through the Customs on Saraki's alleged Ranger Rover fake documents as well as serving as Whistle-blower on Dino Melaye's certificate scandal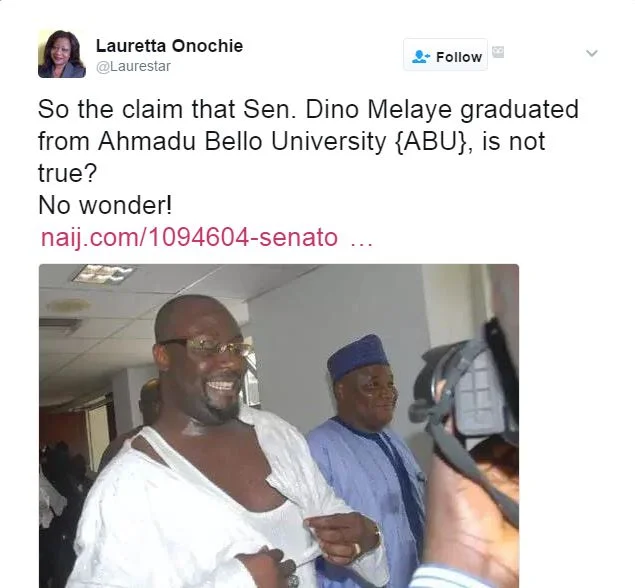 5. Just as President Muhammadu Buhari and his team believes that they have the right choose who serve at the Presidency and the termination of such at any given time. The National Assembly also boosts of prerogative and constitutional power to confirm and reject appointees from the Presidency.
On Tuesday, the Speaker of the House of Representatives, Yakubu Dogara said apathy by the Executive to the resolutions of the National Assembly not encouraging.
He asked the Executive should see the Legislature as partners and implement the decisions of the lawmakers.
He, however, said the government of the All Progressives Congress (APC) has not failed Nigerians.
With all these drama between the National Assembly and Presidency, only time tell before APC-led federal government check time.