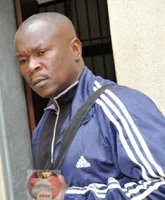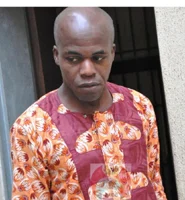 Justice Olukayode Adegbola Adeniyi of the High Court of the Federal Capital Territory, Abuja on Tuesday, July 8,2014 convicted and sentenced the duo of Duru Cosmos and Paul Momoh of Mbakwha Cooperative Society to two years and three months imprisonment for conspiracy and criminal breach of trust.
The duo were arraigned on June 29, 2012 by the EFCC on a 2-count charge of fraudulent conversion of project funds for personal use following a petition by the Ministry of Mines and Steels Development.
The convicts who are the chairman and secretary of Mbakwha Cooperative Society respectively were said to have been awarded a grant by the Ministry under the World Bank loan to develop the solid minerals sector of the economy.
The convicts allegedly converted the money to personal use, while efforts to make them refund the money proved futile.
Justice Adeniyi found the duo guilty on the two count charge preferred against them. On count one, the two accused were sentenced to three months imprisonment with an option of fine in the sum of N1, 250,000.00 (One Million, Two Hundred and Fifty Thousand naira) each; and on count two, the accused were sentenced to two years with an option of N1.250,000.00 (One Million, Two Hundred and Fifty Thousand naira) fine each. The sentences are to run consecutively.
One of the counts reads:
"That you Duru Cosmos and Paul Momoh being the Chairman and Secretary of Mbakwha Cooperative society on or about 9th of December,2009 at Abuja Judicial Division of the High Court of the Federal Capital Territory did Dishonestly convert to your own use the sum of N4,826,850.00 (Four Million Eight Hundred and Twenty Six Thousand, Eight Hundred and Fifty Naira only) given to you by the Federal Ministry of Mines and Steel Developments for the procurement of Atlas Copco XAS 47 Air Compressor, Jack Hammer with accessories and Diaphram Water Pump, to enhance your mining activities and thereby committed an offence punishable under Section 312 of the Penal Code Act Cap 532, Laws of the Federation of Nigeria (Abuja) 2004"
Source:
EFCC Nigeria