The tallest statue of Jesus Christ in Africa is set to be unveiled soon in Abajah, Imo state on New Year's day.
The monument has been named Jesus de Greatest and will be unveiled at St. Aloysius Catholic Church in the Abajah local government area of Imo state on New Year's Day, according to TheCable.
The statue will be the fifth tallest statue in Africa and was funded and offered to the church by local businessman Obinna Onuoha, founder of Premier Petroleum Limited.
A statement by Onuoha's representative confirmed that the project, which has taken two years to complete, was in its final stages.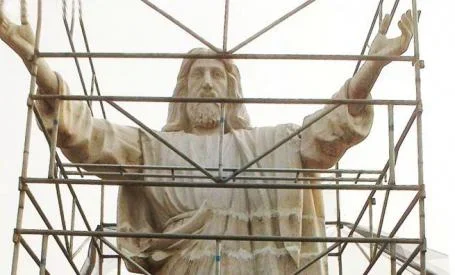 Onuoha, a devout Catholic and a graduate of York St. Johns University in the UK and the Harvard Business School, originally hails from Abajah.
While no details of the sculpter have been confirmed, the soon-to-be iconic statue is reported to weigh in at 40 tonnes and is made entirely of marble.
It will be the largest monument to the Christian figure on the continent.
The world's tallest statue of Jesus is 'Christ the King', which is located in western Poland, Świebodzin, and stands at a recording breaking height of 172 feet.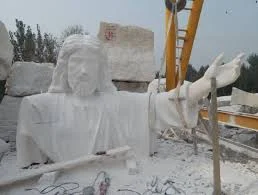 The most iconic statue, however, is 'Christ the Redeemer', a symbol of Christianity across the world. The statue has become a cultural icon of both Rio de Janeiro and Brazil where it is located, and is listed as one of the New Seven Wonders of the World.
The statue is only 98 feet tall - not including it 26 foot pedestal.