Lagos State Governor, Mr. Akinwunmi Ambode has said that the state needs Close Circuit Cameras, CCTV, in all public places and data of all suspected criminals.
Ambode added that it was important for police stations to have the technology to access data from all over the world towards easy tracking of criminal elements.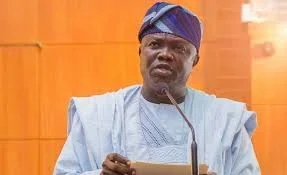 The governor also stressed the need for the private sector to scale up their support in complementing government's efforts against insecurity.
According to the governor there was a serious need for the private sector to scale up their support towards government's effort to tackle insecurity.
He said that it became necessary for the private sector to collaborate with government with the reality that there are not enough security operatives to secure the state, "the next level is to invest in the right technology which will help in the fight against crime."
The governor, who said that to Police a state with over 21 million people requires a lot more than just additional policemen, urged both members of the Trust Fund and the private sector to help in the area of investing more on technology, which he admitted is not cheap, hence the need for massive support for government.