The prevailing downturn in the economy seems to be affecting everything in the country, including the services of commercial sex workers, who are currently complaining about bad business. Many of them were seen loitering without patronage.
New Telegraph visited Heavens, a popular night club on 1st Avenue, Festac, Lagos, where about three different ladies came trying their luck.
One of them, Titi, was literally begging to be taken home by the correspondent, who priced her far below the normal prices (between N7,000 and N10, 000) charged on the axis. She had initially mentioned N15, 000 per night before the bargaining ensued.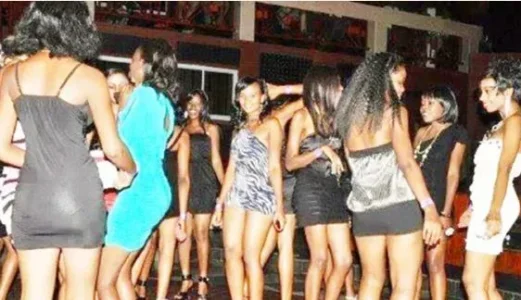 The correspondent had priced her N5,000, which she eventually accepted and was saying "okay let's go to your house, I will do you well, you will enjoy me." Other ladies met on the same spot were insisting on N8000 or N10, 000 per night.
"Business is bad and no customer anywhere because of the economy situation of the country", she begged.
Read More