The former Minister of Education and foremost campaigner of the BringBackOurGirls, Oby Ezekwesili, says the bailout granted by President Muhammadu Buhari to state governments is not a sustainable solution to the economic challenges facing the states.
The former minister also lamented the current fuel scarcity and said there was no easy way to end the menace.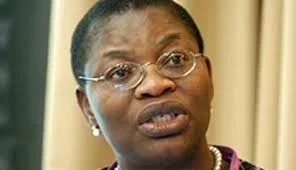 Ezekwesili, who stated this in a series of tweets on her official Twitter handle on Tuesday, noted that the Federal Government had tough choices to make.
"
The bailout of bankrupt states was never going to be a sustainable solution. Nigeria as a federal state cannot avoid a restructuring (of its economy). This administration has tough choices to make in order to end this embarrassment of fuel scarcity in an oil-exporting country,"
she said.