President Muhammadu Buhari has directed the Minister of Finance, Kemi Adeosun, and the Governor of the Central Bank of Nigeria, Godwin Emefiele, to act with dispatch in releasing the second tranche of the London-Paris Club refunds to the states in order to ease their financial hardships.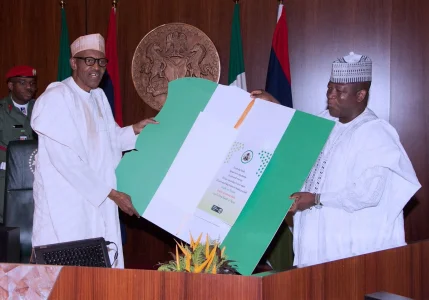 The president, who addressed the meeting of the National Economic Council made up of state governors and chaired by the Vice-President on Thursday in Abuja, however, made a strong case for settlement of unpaid salaries and pension liabilities of workers.
"I will not rest until I address those issues that affect our people. One of these basic things is the issue of salaries. It is most important that workers are able to feed their families, pay rent and school fees, then other things can follow," he said, according to a statement by his spokesperson, Garba Shehu.
President Buhari, who went round the council chambers to greet the governors one after another, praised the unity of the Forum of State Governors. He thanked them for their display of "love and respect" to him.