The Central Bank of Nigeria's Monetary Policy Committee 2-day rate setting meeting begins today in the nation's capital city, Abuja.
At the event, holding at MPC Meeting Room, 11th Floor, Wing C, CBN Corporate Headquarters, Abuja, the committee will deliberate on the on the state of the Nigerian economy, and decide on key monetary policy parameters.
The meeting comes at a time the country's inflation eased for the first time in 15 months in February 2017, according to data released by the National Bureau of Statistics (NBS) last week.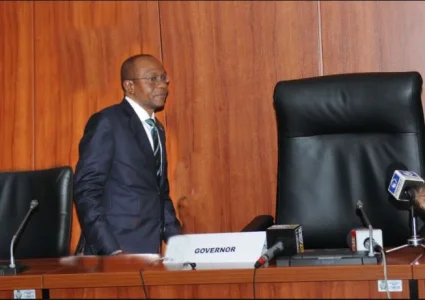 Governor of the CBN, Mr Godwin Emefiele, is expected to chair the meeting and will also announce details and outcome of the meeting to the media on Tuesday.
Recall that in its first statutory meeting of fiscal 2017 held 23rd and 24th January, 2017, the committee unanimous voted to retain the MPR at 14.0 per cent alongside all other policy parameters.
In summary, the MPC decided to: (i) Retain the MPR at 14 per cent; (ii) Retain the CRR at 22.5 per cent; (iii) Retain the Liquidity Ratio at 30.00 per cent; and (iv) Retain the Asymmetric corridor at +200 and -500 basis points around the MPR.