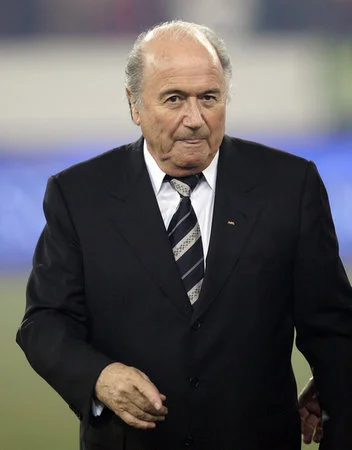 A Colombian lawyer has taken world football governing body,FIFA to court over bad officiating at the 2014 World Cup tournament in Brazil.
Aurelio Jimenez said that he is suing FIFA for moral damages caused by bad refereeing at the tournament,demanding for a whooping 1billion Euros in compensation.
Colombia crashed out of the quarter-finals of the World Cup after losing 2-1 to the host country Brazil.
The 74-year old claimed that he was taken to hospital with a cardiac and respiratory problems as a result of the loss in that game.
"I decided to sue FIFA because in the World Cup there were many wrongdoings related to referees who damaged many countries , among them the Colombia team that suffered the corruption of referee Antonio Velasco Carballo, who annulled a fair goal of Mario Alberto Yepes" Jimenez said.
"I felt very bad, I was heartbroken, my cardiac rhythm was altered and my relatives took me to the Emergency Room at the Hospital. I was surrounded by my grandchildren who were crying a lot."