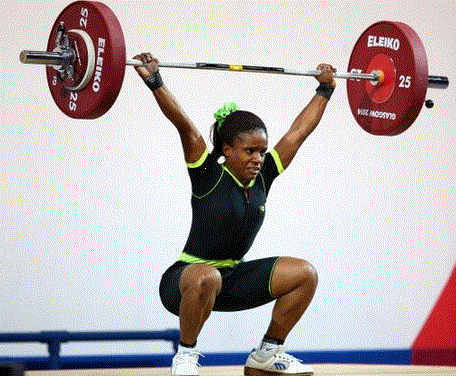 Nigerian weightlifter Chika Amalaha has been bundled out of the 2014 Commonwealth Games and her gold medal stripped.
Amalaha tested positive to banned substances with traces of diuretics and masking agents detected in her system,and after her hearing on Friday,organisers of the game decided to send her out of the competition.
The 16-year old last week Friday came first in the women's 53kg event,but after both of her samples returned positive results,she was duly certified to have aided herself with drugs.
Amalaha has now become the first known positive test of the 2014 Commonwealth Games so far.
It started becoming suspicious when Amalaha set a Commonwealth Games records in her weight category with a total of 196kg,and the fears were confirmed true when she turned out to have doped.
Her gold medal will now go to Dika Toua from Papua New Guinea while two other India lifters Santoshi Matsa and Swati Singh will get both the silver and bronze medals respectively.