Mild drama as United States Congress certified Friday that Donald Trump won the November election to become the 45th president of the United States, as lawmakers counted and affirmed the votes from the Electoral College.
Three protesters interrupted the announcement but they were swiftly removed from the Chamber.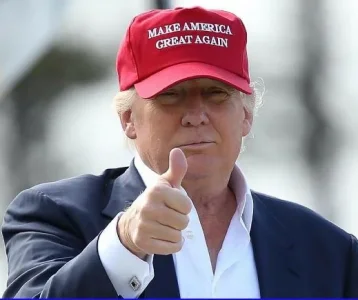 "Donald Trump of New York has received, for president, 304 votes," while his Democratic rival Hillary Clinton received 227 votes, Vice President Joe Biden declared to assembled lawmakers after the counting was complete.
According to AFP: "the count is normally a rubber-stamp event weeks after the electors formally cast their votes. But it was not without drama, as at least three protesters interrupted Biden's tally announcements. They were swiftly removed from the chamber".