Yunusa Dahiru, the alleged abductor and sexual exploitation and rape of 14-year-old Ese Oruru cannot meet his bail conditions, DailySun gathered.
A source close to the Dahiru family said all efforts to meet the bail conditions have been futile and they have now come to the sad conclusion that Yunusa cannot meet the bail conditions.
"All efforts to get the two sureties for him have been unsuccessful. Nobody within this jurisdiction is willing to stand surety for him. Everybody is afraid.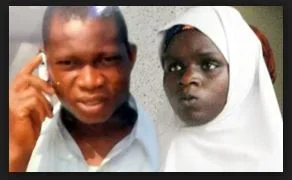 Justice Hyeladzira Ajiya Nganjiwa had admitted Yunusa to bail on March 21 with very stringent conditions which include a bail of N3 million and two sureties in like sum resident within the jurisdiction of the court. Also, one of the sureties must be a title holder, while the second person must be a Civil Servant on grade level 12, or above.
The bail conditions also stipulated that the two sureties must submit their three years tax clearance receipts and that the defence counsel must sign an undertaking that the accused would not jump bail.
According to DailySun, the defence counsel, Mr Kayode Olaosebikan, who confirmed that his client has not been able to meet his bail conditions, said they have no option but to approach the Court for variations of the bail conditions.
Source: Daily Sun