The National Automotive Design and Development Council (NADDC) says the Federal Government is to launch a Vehicle Credit Acquisition Scheme to help Nigerians purchase locally assembled vehicles.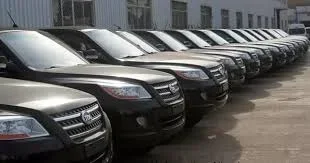 Mr Luqman Mamudu, the Director Policy and Planning, NADDC, made this known at an interactive session with journalists in Lagos on Wednesday.
He said that the council would contribute about N7.5 billion interest free fund to the scheme with counterpart funding from a company in South Africa to help Nigerians have brand new vehicles.
Mamudu said that Nigeria had the capacity to produce 384,000 units of vehicles annually.
"We have been in talks with the Central Bank of Nigeria (CBN) to also source for funds to support the credit scheme being planned by the Federal Government in conjunction with our council.
"Their major demands have been for the government and relevant agencies to work harder to implement ways to reduce the influx of used cars which has been choking the market.
He said that all efforts to achieve the Nigerian Automobile Policy had been in place and the council was planning to partner the Nigerian Customs Service to stop importation of used cars through the borders.