The crisis rockinn Shooting Stars Football Club of Ibadan continues to deepen as the assistant coach of the team, Friday Christopher resigned today.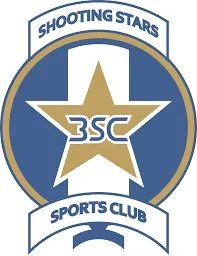 Christopher, who joined the Ibadan club in 2016, claims he resigned because he "was left in the dark".
"I had to leave 3SC because I felt was left in the dark. I expect that after the end of the first round of the NPFL we ought to sit down and evaluate our performance and map out the way forward by either bringing new players or allow some leave," Christopher told Goal.
"After the first round, everyone kept to themselves, no meeting was called in fact everyone kept mute. Then when I now resume training I met just eight registered players and we have a league match this weekend.
"The next day I met with 13 players of which one was injured but unfortunately no one is talking to me and we have to present a team on Sunday in the League. If anything goes wrong the coaches will be blamed but no one knew what's been happening behind the scene." He said.