The Kaduna State Government says it has commenced the process of installing Closed-Circuit Television (CCTV) monitors at designated points in the state capital, as well as deploying Unmanned Aerial Vehicles (Drones) to tackle crime in the state.
Coordinator of the state's anti-crime outfit known as "Operation Yaki", Colonel Yakubu Yusufu, disclosed this to newsmen.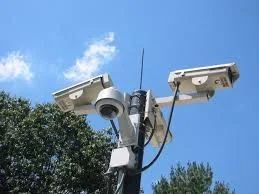 According to him, the mounting of CCTV at various locations and the deployment of drones for aerial surveillance at flash points would check crime and give the masses a sense of security, thereby enhancing socio-economic activities.
He explained that security operatives would also further be trained to launch the fresh onslaught against criminals in the state.