Hollywood star Charlie Sheen has confirmed he is living with HIV in a US television interview today.
"I am here to admit that I am HIV positive," he said.
It bring to an end days of intense media speculation. The former star of sitcom Two And A Half Men is appearing on NBC's Today show.
"I have to put a stop to this onslaught this barrage of attacks and of sub truths," he said, adding he was diagnosed four years ago.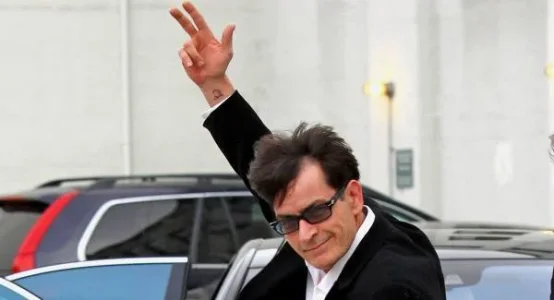 Sheen revealed he had paid "enough to take it into the millions" to keep people from going public about his illness over the years.
He said when he revealed his HIV status to friends "the truth became treason", leading to "blackmail and extortion and a circle of deceit".
"I trusted them, they were in my inner circle and thought they could be helpful. My trust turned to their treason," he said, adding a prostitute took a picture of his medication and threatened to sell it to newspapers.
"I think I release myself from this prison today," he said.
He admitted that his use of drink and drugs was a "bad decision" but said it was "impossible" that he would have passed HIV on to anyone else.
He said he does not feel any stigma attached to the illness.
Source: BBC
Last edited: