The Independent National Electoral Commission (INEC) said that hoodlums have snatched 7,000 permanent voter cards from its ad hoc staff in the recently concluded voters' registration in Gombe State.
The exercise took place between May 23 and May 25 in the state.
The Resident Electoral Commissioner (REC) in the state, Prof. Istifanus Dafwang, disclosed this in an interview with newsmen in Gombe.
He said the cards were snatched at polling units in Akko, Gombe, Funakaye, Yamaltu/Deba, Kwami and Kaltungo local government areas of the state.
Dafwang, however, said that the commission had recovered 1,000 of the stolen cards.
He commended the leaders of Yamaltu/Deba Local Government area, the police and traditional rulers for assisting the commission to recover the cards.
The REC appealed to those still holding the cards to return them for onward distribution to legitimate owners, warning that the commission would not conduct future elections at the affected units.
"We will be very reluctant to send people to conduct elections at the affected polling units where the cards were snatched. So, they have to choose between returning the cards or face the risk of not participating in the elections next year.
"We have the lists of the polling units; so, we are appealing very strongly to police officers in the affected areas to help us recover the cards. Six thousand is less than one per cent of the number of registered people, but it can lead to a very serious legal issue."
He, however, said that 76.8 per cent of the 988,000 voter cards meant for the state had been distributed.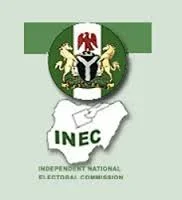 #IndependentNationalElectoralCommission #INEC #Gombe