A student, Kazeem Olajide Bashir, has revealed how he sat for Unified Tertiary Matriculation Examination(UTME) for a dozen time, choosing Obafemi Awolowo University, Ile-ife, before he was finally given admission in the 2016 UTME.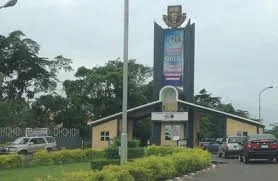 Bashir, in an exclusive interview with Daily Post disclosed that he started sitting for UTME, with OAU as his first choice in 2004,and with scores far above 200 ever since then, but never secured the admission.
He said his humble background, coupled with flair for social justice spurred him to put in for Law in no other university but OAU, Ife, which he explained had been his dream university since his secondary school days.
According to him, the dream of studying Law at the first generation university almost got dashed before his face, when he tried for over 8 times without success.
Bashir recalled that after the UTME of 2012, and all his efforts to get admission eventually proved abortive, he became so discouraged but got encouraged by people around him.
" I have been scoring over 200 in the UTME since 2004, with good grades in the Post-UTME too, although there is no time I ever meet up with the cut-off marks, but there are other candidates in my shoes that have been admitted even with scores lower than mine.
"For instance, I had 245 in 2015 UTME, and got over 50 per cent in the Post-UTME, but unfortunately, I could not make the supplementary list after all my efforts.
"Despite the trauma, I remained focused and determined, I have the conviction in me that if I don't quit, I will win one day," Bashir said.