Investigations have revealed that the actions of Nigerian chief justice influenced the decision of the Gambian Supreme Court not to entertain the suit by President Yahya Jammeh seeking to annul the result of an election.
The Gambian Supreme Court on Tuesday adjourned the hearing of the petition filed by country's ruling party, the Alliance for Patriotic Reorientation and Construction, and Mr. Jammeh, challenging the election results.
The major reason given by the Supreme Court was that it could not constitute the constitutionally required quorum.
Nigerian Bulletin
has earlier reported that the five Nigerian judges hired by Gambian dictator, Yahya Jammeh, to help him with election case shunned going to Banjul, The Gambian city for the Supreme Court sitting.
However, Premium Times investigation in Nigeria confirmed that the office of the Chief Justice did receive the Gambian request last year.
But a reply sent last Thursday by Nigeria's Acting Chief Justice, Walter Onnoghen, that virtually ruled out any possibility of forming a quorum in the Gambian Supreme Court before the expected January 19 handing over date.
See photo: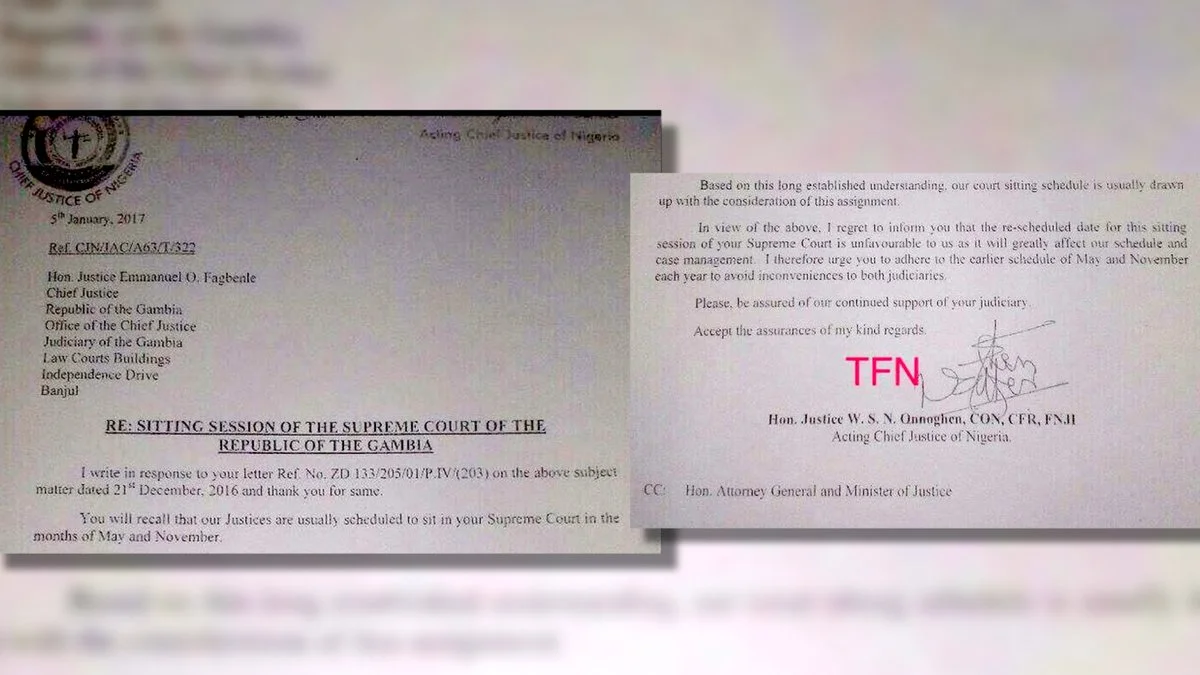 Source: SaharaReporters