The Federal Government is demanding $406.75 million from Shell Petroleum Development Company of Nigeria Limited and its subsidiary, Shell Western Supply & Trading Limited, over alleged crude oil theft.
The amount, according to court documents presented in Lagos on Tuesday, represents the shortfall of the money the multinational oil firm paid into the Federal Government account with Central Bank of Nigeria.
The money was said to be for crude oil lifted in 2013 and 2014.
Prof. Fabian Ajogwu, Government Counsel, had accused the Anglo-Dutch company of not declaring or under-declaring crude oil shipments during the period, following forensic analysis of bills of laden and shipping documents.
Mr. Ajogwu, armed with sworn affidavits of three U.S.-based professionals, claimed that Shell cheated Nigeria of the revenue.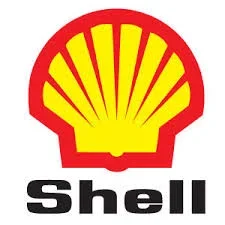 The professionals included Prof. David Olowokere, a U.S. citizen and lead Analyst at Loumos Group LLC, a technology and oil and gas auditing firm.
The others are Jerome Stanley, a Counsel at Henchy &Hackenberg law firm and head of the legal team engaged by Loumo Group LLC and Michael Kanko, founder and current Chief Executive Officer of Trade Data services Company.
In addition, the government is also asking Shell to pay general exemplary damages in the sum of $406.75 million and the cost of instituting the legal action.
However, the Presiding Judge, Mojisola Olatoregun Isola, has adjourned the matter to Oct. 20, for the mention of the case.