A Chieftain of the Peoples Democratic Party, PDP, who represented Kaduna Central Senatorial District between 2003 and 2017, Senator Ibrahim Tsauri has noted that President Muhammadu Buhari could be impeached if he is confirmed incapacitated.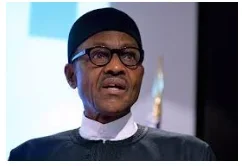 He noted that, "The constitution says that if the President is certified incapacitated, he can be impeached whether he decides to resign or not."
Senator Tsauri, however, told the Sun that it does not matter how long the president stays out of the country in as much as he transmitted power to the Vice President.
He said, "The constitution is there and it clarifies it. If the President leaves the country for anything, he transmits power to the Vice President and Buhari did that and met all the conditions.
"The President is out of the country on sick leave and he did what the constitution says he should do. We do not need to bother ourselves about how long the President stays outside the country as long as he transmitted power to the next in command.
"That is why you do not even call him Vice President now, you call him Acting President.
"But the certification of that incapacitation has to be done by his executive council. If the executive council certifies that the President can no longer perform the functions of a president, which means he is incapacitated."