World soccer star, Lionel Messi, who is due to go on trial in Barcelona for alleged tax fraud, told a judge that he never looks at the contracts he signs, the El Periodico daily said Monday.
The newspaper got access to Messi's September 2013 statement to a judge and published extracts just a day before the five-time World Player of the Year and his father stand trial.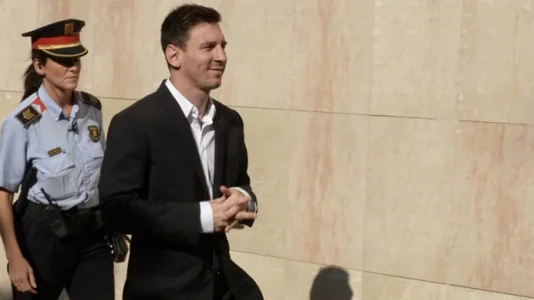 "I signed things, but I never look at the contracts. I don't know what I sign," he allegedly said.
Messi and his father, Jorge Horacio Messi, are accused of using a chain of fake companies in Belize and Uruguay to avoid paying taxes on 4.16 million euros ($4.7 million) of Messi's income earned through the sale of his image rights from 2007-09.
They have been charged with three counts of tax fraud.
Source: Guardian