England midfielder Frank Lampard has said that he was "lost for words" after scoring his first goal for Manchester City against his former club, Chelsea which ended 1-1.
Lampard who spent 13 years at the Bridge left the club earlier in the summer and agreed a deal with New York City FC but joined Manchester City on loan until January.
"It's a really difficult one," Lampard told Sky Sports.
"I'd be unprofessional if I didn't come on and do my job. I tried to get back in the box, it was a great ball from Milly [James Milner]. I had 13 amazing years with Chelsea fans. So I'm mixed [sic] with it. Obviously, I'm really pleased the team I play for got a draw, so it a really hard one for me to answer.
"I'm a bit lost for words. I didn't expect to come on and score like that. I come on and the Chelsea fans are signing and that's emotional, then I'm playing for this club who have taken me in brilliantly as well. So I'm really stuck in the middle here."
"I didn't know what I wanted from today, it was a tough one. I suppose this can be seen as a happy medium at the end. It's a long season, and these two teams, plus others will fight on, it'll make for an interesting Premier League."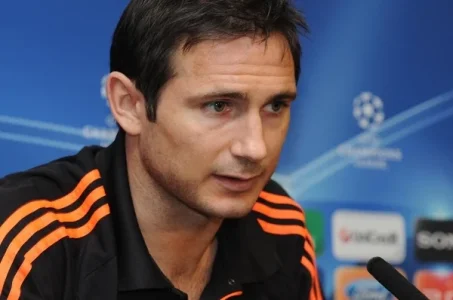 Last edited by a moderator: