The Joint Admissions and Matriculation Board (JAMB), through its registrar Prof. Is-haq Oloyede, has said that prospective blind candidates for UTME will write this year's examination by interactive mode.
Oloyede said this while addressing some blind candidates from the Bethesda Home for the Blind on the sideline of the board's stakeholders' meeting with CBT centre owners on Monday in Lagos.
The registrar said that because of the insufficient number of the Braille Note Apex machine normally used by blind, the board has resolved to conduct the examination for them through interaction.
""This year, we are going to interact with you. We will not be using the Braille Note Apex.
""Once you fill the forms, we are going to group all of you nationwide into three zones, Lagos, Kano and Abuja and during the examination, experts will interact with you on the various subject.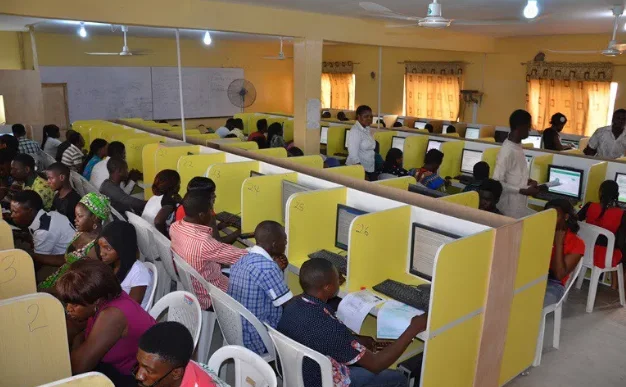 "As a result of this development you will not be taking Mathematics in this year's examination.
"The experts will have discussions with you, assess you on the various subjects (except Mathematics) and score you over 400 and then give us your scores,'' he explained to the already excited blind candidates.
"We know it is going to cost the board a lot because we are bringing experts from diverse subject areas to interact with them for this 2017 examination only, but at the same time, very equitable as well as inclusive,'' he said.
According to the registrar, it is necessary for the blind candidates to take the examination through this mode because they had not been adequately trained on how to handle the Braille machines for the examination.
He added that it would be unfair for the impaired candidates to be subjected to use the machines even when they had not been adequately trained on how to use them.
"As you know, they do not have the capacity to use these machines and exposing them to it just 24 to 48 hours before the examination does not reflect equity.
"Henceforth we will place emphasis on training all prospective blind candidates nationwide for about two weeks on the use of the Braille Note Apex machine before the commencement of our examinations.
"Before next year's examination, all prospective blind candidates for UTME would have gone through residential training on the ticket of JAMB.
"We are not asking them to pay or do anything. They will pay the normal fees for the examination and then train them, whether they want to sit for UTME or not, as long as they are in their final year.
"This will make it easy for them to use the machines,'' he said.