Prof. Ishaq Oloyede, Registrar, Joint Admission and Matriculation Board (JAMB) today announced that the 2017/2018 Unified Tertiary Matriculation Examination (UTME) will hold in May.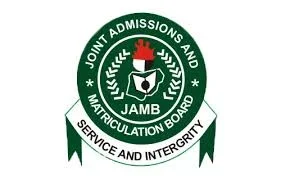 Speaking at the 2017 Nigerian Academy of Letters Annual Lecture on Thursday in Abuja, Oloyede said there was delay in the sales of the forms due to some logistics.
''We have observed that people are selling fake forms but what we are doing is to try to sanitise the system and as soon as the sanitisation is done we will start selling the forms.''
"In any case, JAMB has invited other examination bodies, there will be no clash but we want to hold the exams when it is appropriate. You also know that if we conduct the examination in March, the result will come out almost immediately but the result cannot be used until August or September.
"So, we have to keep the results and that will give room for people to be thinking it's possible to upgrade. "But, if we conduct our examination very close to when the result is needed the possibility or perceptions for upgrading will not be there.
"We need to reassure stakeholders that those selling fake forms are gone. We are not going to sell out forms through the other process."We will start the sale of the form and by May the examination will be conducted,'' Oloyede explained.