Dance Queen, Kaffy said she has forgiven Davido for disrespecting her dancers.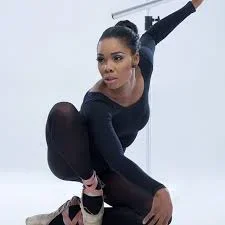 READ:
Kaffy Opens Up - The Full Story, My Beef With Davido
Speaking to PUNCH, Kaffy also countered allegations that she maltreated her dancers. ''That issue wasn't really about Davido alone,''Kaffy said.
''It is common with a lot of artistes who think that they are helping dancers by having them on stage with them. But we're the ones actually helping them because their performances would be drab and colourless without dancers to spice things up. Davido's case was just the straw that broke the camel's back and I decided to speak up, not just for my sake alone, but because of other dancers too. Anyway, I have forgiven Davido because he apologised to my husband.
''The allegation that I don't take care of my dancers is totally false. The truth is that when you're doing well, a lot of people will want to talk about you even if they don't really know anything. You can imagine that I was trying to fight for dancers, yet some people who call themselves dancers were saying false things about me. I just focus on being me and being the best at my job. You can ask any of the people who work with me if I don't take care of them. However, you need to understand that there are some organisations that we work with that may not pay us immediately after we have rendered services for them. In that case, it is not my fault if I can't pay my dancers on time.''