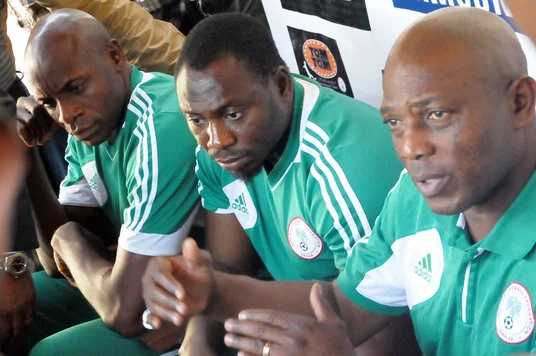 After seeing his side play out a barren draw against Greece,Super Eagles coach #StephenKeshi has admitted that they really need to improve before heading to the 2014 FIFA World Cup tournament in Brazil.
Nigeria played its second successive draw in a week,struggling to find the net in a game that ended 0-0 against the Europeans.
Barring Victor Moses who threatened in attack the Nigerian team was somewhat pedestrian in the final third of their team.
"We will always have very difficult games but the motivation will be to do a lot better than we managed in our last couple of games." Keshi said after the game against #Greece.
"The truth is we didn't play our game. The importance of a friendly game is to know your weakness and what needs improvement.
"What I found out is that we were not able to keep our ball possession like we did for the last 12 to 15 minutes. The whole idea was to control the game," the Super Eagles coach was quoted as saying on BBC Sport.
He further added that he hopes they would have learned from the friendlies and work on their weaknesses before the #WorldCup.
"All I need is the mentality and discipline to dominate your game and take your chances," he added.
"In friendlies you can correct your mistakes but in a tournament it can cost us dearly.
"So we'll see how it goes in the next game because that is another chance to improve on this performance."