Kogi state governor, Yahaya Bello has in an interview granted to Vanguard spoken on his year in office as the chief executive of the state. Asked on how it has been governing the state in the last one year, Governor Bello said:
''I met a state that was hopeless and today, Kogi State is hopeful because of the things we are doing. Of course, I know there are challenges ahead but I am looking up to God and I have confidence in my people, who have supported us so far to deliver our mandate. I prefer to be seen as a silent achiever. I want our achievements to speak for me. That is why sometimes, I downplay publicity. We are focused on taking Kogi out of the sick state we met it. Governance is about making life better for the people.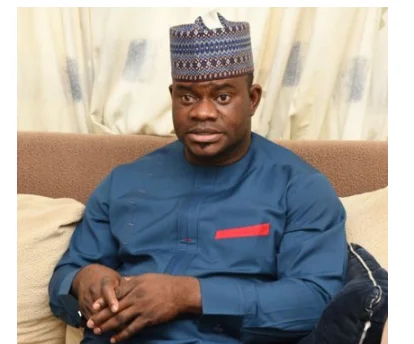 Whether people agree or not, Kogi State is sick. I am not pursuing populist policies but we want to revive this state
. Every governor that comes is only concerned about having a second term without developing the state. For me, it is important to use the entire four-year tenure for the development of the state instead of politicking. When that is done, it is the people, who will want the person to continue as governor. We are doing our best to ensure good governance. The last administration had over 400 appointees and that was a burden on the state.
We decided to have a lean administration by ensuring that we have less than 60 appointees including commissioners, special advisers and chairmen of boards and parastatals. To ensure that governance is closer to the people, we made it mandatory that our appointees go back to their constituencies monthly to discuss with them. That afforded us the opportunity of knowing what the people need and it enabled us to have a blueprint which we are now implementing. Managing public affairs is not strange to me because I was in public service. I am well prepared because I know the challenges that come with leadership and governance. ''