Kyrian Adokiye, singer and actress whose voice rose above many others when she offered her virginity to the dreaded Boko Haram sect in exchange for the release of over 200 abducted Chibok girls has argued that there is no such thing as sexual harassment in the Nigerian movie industry, Nollywood.
"There is nothing like sexual harassment. Don't let any girl deceive you. No director, marketer, producer or film maker would harass anybody sexually.
"Those girls saying it do so to get noticed by the directors, producers, marketers and the rest of them and some of them are not even good artistes. The only way they thought they could get movie roles is to offer their body. When they get disappointed on account of their own inabilities to put up good performances at auditions, they come out crying that so and so have sexually harassed them. It is the order of the day among some wannabe actresses," Adokiye said.
Adokiye, 23, also maintained that her virginity remains intact.
Click here to read more
Source:
Vanguard
#KyrianAdokiye #VirginsinNollywoodNigeria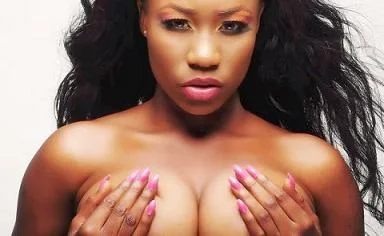 Last edited by a moderator: