The Lagos State House of Assembly on Thursday invalidated the 2007 impeachment of a former deputy governor of the state, Mr Femi Pedro, Guardian reports.
The resolution followed the adoption of the recommendation of an eight-member Ad Hoc Committee constituted on July 2, to review the circumstances that led to Pedro's impeachment.
Pedro, who was deputy to former Gov. Bola Tinubu, was impeached for gross misconduct on May 10, 2007, days to the end of the tenure of the administration.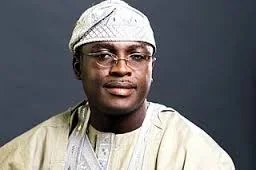 He had urged the House to revisit his impeachment in a letter sent to the 8th Assembly on compassionate grounds.
According to Guardian, the House, after considering the ad-hoc committee report on Thursday, passed a vote of confidence on Pedro, saying the allegations leading to his impeachment were not connected to criminal charges.
The committee, headed by the Majority Leader, Mr Sanai Agunbiade, in its report had said.
"In line with Rule 51 (6) of the Business Rules and Standing Orders of the Lagos State House of Assembly, the committee recommends that this House should, by a substantive motion, review the impeachment passed on Otunba Femi Pedro on Thursday May 10, 2007 by the 5th Assembly.
"Pardon him and pass a vote of confidence on him as a fit and proper person that can be entrusted with political and administrative responsibilities.''