Plans have been announced of the increment of fares on all routes of the Lagos State Bus Rapid Transit (BRT) scheme, an operator with Primero Transport Services said.
The company's Managing Director, Mr Fola Tinubu, made the disclosure in an interview with the News Agency of Nigeria (NAN) in Ikorodu on Thursday.
Tinubu said that the increase, which will take effect from February was as result of its increasing operational cost.
The company has maintained a fare of N75, N120, and N195 from Ikorodu to Mile 12, Fadeyi, and CMS, respectively, since it started operations in November 2015.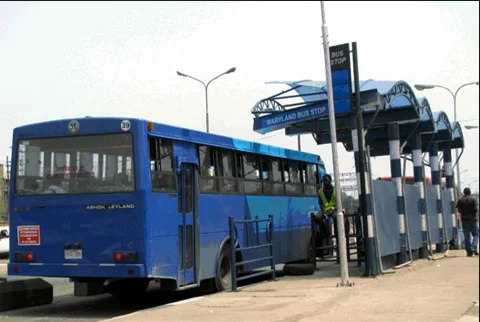 According to him, the company will introduce new fares which will take effect between the end of February and early March.
Tinubu said: "we are going to increase our price because of the situation in the country, our cost has just gone through the roof.
"At this time last year, we bought 1.2 million litres of diesel monthly at N120 per litre, we are now buying at N260; tyres that cost N70,000 each now go for N140,000.
"All the parts used for the buses are imported so they've all doubled or tripled in price; and we have no choice but to continue to buy them.
"So, in doing that we have to find a way to make it work because you all know that the buses were bought in China; so, we have a foreign dollar component in our debt portfolio.
"When we bought the buses it was N168 to a US dollar and now we are talking of N470 and we still have to pay the dollar component back.
"So, our debt has increased and our cost of operation has gone through the roof, and we have managed to keep the pricing same for now.
"In fact, right now, we are subsidising every person we carry, and if you are running a business, you can only do that for so long.''
He said though the company was aware of its social responsibility, but the increase in fares was inevitable if its bus services were to be kept on a sustainable footing.
"The airlines have increased their between 200 per cent and 300 per cent but we will not even do 100 per cent.
"So, it is going to be something manageable for people. I will try not to put a figure to that now because the governor still has to approve it, and I don't want to preempt him.
"What I can say is that it's going to be a marginal increase and not a drastic increase and still less than what the commercial bus operators are charging right now.
"We are not even going to be close to that; but there is no other solution to it because if we do not, it is going to be recipe for disaster down the road,'' Tinubu, said.
NAN reports that operators of the yellow-painted commercial bus currently charge N150, N200, and N350 from Ikorodu to Mile 12, Fadeyi, and CMS, respectively.
On the issue of delays caused during drivers changeover, Tinubu said the company had introduced the Early Riser System to check the menace.
"We send a total of 75 buses out at 4.30 so that when majority of the busmen are changing over the early risers are still on the wheels.
"As time goes on, we may increase to 100 buses so that that way it would completely eliminate 1.30 p.m – 2.30 p.m delay issue.