The mutli-billion naira Cardiac, Renal Centre within the premises of the Gbagada General Hospital in Lagos, western Nigeria, has packed up almost a year after it was commissioned by former Governor Babatunde Fashola, PM News reports.
It will be recalled that in March 2015, the former governor of Lagos State, Mr. Babatunde Fashola commissioned the centre, one of which was expected to attract revenue for the state and cater for the health need of people suffering from related ailments.
Sources within the centre have revealed that the centre has not commenced full operation since then because most of the facilities in place, as provided by the contractor, Deux Project, are not up to standard.
Some of the staff also revealed same to the Committee on Health Services of the Lagos State House of Assembly, led by Olusegun Olulade, when the committee paid a visit to the centre.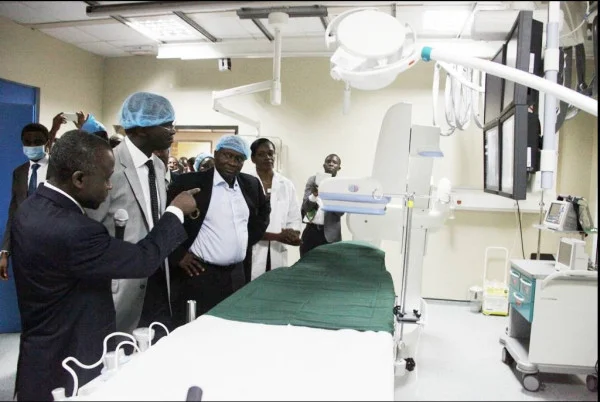 The committee was at the centre to ascertain how it had functioned since its commissioning.
The committee members were shocked about the revelations that emerged during the visit after the members learnt that some of the equipment installed by the contractor at the centre have never functioned for a single day.
According to PM News, it was revealed that the Catheterization Laboratory (Cathlab) machine, a diagnostic imaging equipment used to visualise the arteries and chambers of the heart, and treat any abnormality found, which was said to have cost about $1.5 million was not functioning,
Other non-functional facilities at the centre include a theatre unit with two theatre suites with laminar flow air-control; central sterilisation and supply unit; four bed recovery room echo lab; stress lab; 24 dialysis machines; pharmacy; laboratories; ophthalmology clinic for eye screening; physiotherapy/rehabilitation unit.
It was also learnt that most consultants, professionals and doctors employed by the centre had left since they could not operate the facilities.
Chief Executive Officer of the Centre, Prof. Babatunde Green, also confirmed the situation to the committee
He even explained that the building was already suffering some defects.
Prof. Green said the building already had cracks on its walls. It also has electrical defects as well as defect with the elevator, adding that Renescor Health, which manages the centre under a Public/Private Partnership scheme, had been responsible for the maintenance of the building so it does not collapse.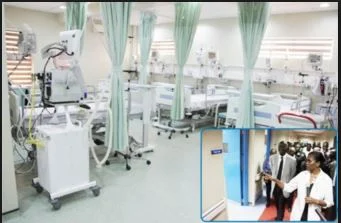 Source:
PM News