Workers in six state have not received salaries in 2017, a survey conducted by BudgIT has shown.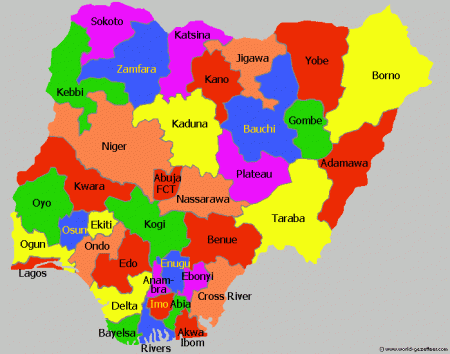 The states are; Benue, Kogi, Abia, Oyo, Ondo and Ekiti.
The civic tech organisation, in a statement on Tuesday, said up to 20 states owed their workers, including pensioners their entitlements ranging from one to 36 months.
Lagos, Kano, Sokoto and others are the only state not owing workers in the survey.
It revealed that the survey covered primary school teachers, secondary school teachers, local government workers, state independent workers, pensioners and state secretariat workers.
"In particular, we discovered that many states have defaulted in the payments of pensions and gratuities," the statement read.
"From the survey carried out, we discovered that apart from the fact that 16 states which are yet to pay the pensions of former civil servants in their service, 8 of these states have not paid their pensioners at least 12 months' pensions, while states like Imo, Taraba and Niger owe pensions of about 2 to 3 years.
"Notably, these pensioners expressed how unhappy they are, their dissatisfaction with the government and how hard it has been for them to survive.
"In addition to outstanding pensions, we note from our survey, that across all categories, states like Kogi, Abia, Benue, Oyo, Ekiti and Ondo have not paid their workers' salaries for this year 2017; owing at least 4 months' salary. However, the likes of Lagos and Rivers have been consistently impressive with their up to date and full payment of civil servants' remuneration."
"There have been several newspaper publications on states' civil servants being owed salaries and we are also aware that due to the recent economic downturn FAAC allocations to states and their internally generated revenue have reduced drastically making them unable to pay their staff salaries and run their states effectively."
BudgIT asked the federal government to "tighten its accountability structures" in response to the promise of governors to pay salaries after another tranche of Paris Club refund is released.