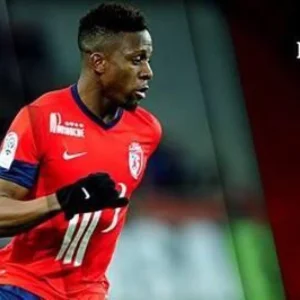 Liverpool have on Tuesday completed the signing of Belgian striker Divock Origi for a fee of around £10million from French club Lille.
Origi who is of Kenyan descent agreed a five-year deal with Liverpool but is set to remain in France with Lille on loan for one more season.
The 19-year old had an impressive World Cup campaign,staring in all of their matches at the tournament,scoring in their 1-0 win over Russia.
"I am very happy and delighted a club as big as Liverpool showed interest in me," Origi said on joining the Merseyside club. "I'm very excited."
"I know it's a club with a great history, great fans and a lot of great players, " he added.
"For me, Liverpool is one of the greatest clubs in the world and I'm very excited to be part of this great history."
Meanwhile Liverpool's neighbours Everton have agreed a new four year deal with their rising star Ross Barkley.
Manager Roberto Martinez said: "It is a four-year deal which reflects his new role and his development. This is as big news as we could get.
Barkley on his part said: "Signing a new contract is a dream. I've played for Everton most of my life. This is a big thing for me."
@DivockOrigi