Manchester United striker Robin van Persie has expressed his delight seeing the summer acquisitions by the club, saying that he can't wait to train with them.
United have not had a good start of the 2014 season as they have not been able to win any of their first four matches since the commencement of the season.
Luke Shaw,Ander Herrera,Marcos Rojo,Angel Di Maria,Daley Blind and Radamel Falcao are the six players Louis Van Gaal has signed in a bid to turn around the fortunes of the club.
"I can't wait to go and train and play with the world-class players we have signed – wow," Van Persie told reporters.
"That feeling, that we are going to perform well has only got stronger after the buying of players over the last weeks. I find it very exciting, the arrival of all those new players.
"For me personally, it's brilliant to go and play with some of the best players in the world. It's great that I can go and train and play with them every day."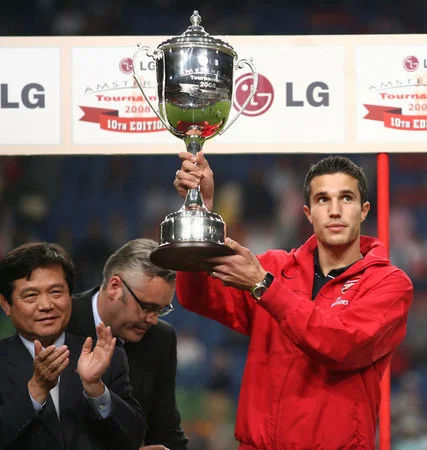 Last edited by a moderator: