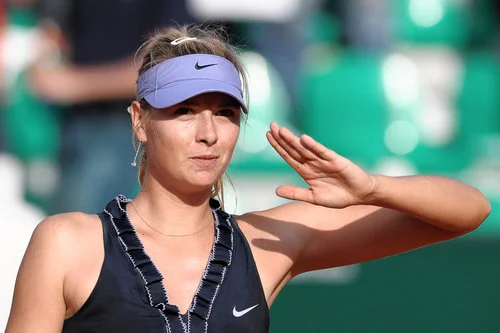 Russian tennis star #MariaSharapova has for the second time in her career won the #FrenchOpen Grand Slam.
Sharapova had to give the game her all to be able to defeat resilient Romanian #SimonaHalep,whom she defeated 6-4 6-7 6-4.
Halep had an opportunity to go 3-1 up in the third set but lost the chance,rather it was Sharapova who went 3-2 up.
Credit to Halep who clawed her way back and leveled at 4-4,but she couldn't sustain the tempo as Sharapova saw out the game to win the title at Roland Garros.
The win is the second French Open title Sharapova will be winning,taking her tally to five Grand Slam titles, and she is now joint-11th on the all-time list alongside Martina Hingis.
"It's a dream come true," Sharapova said. "This tournament means so much to me and to think that I've won it two times, I don't know, I'm so emotional right now I can't even talk." The tears start to flow and the cheers become louder.
"This is the toughest Grand Slam final I have ever played and all respect to Simona, she played an unbelievable match today,"she added.