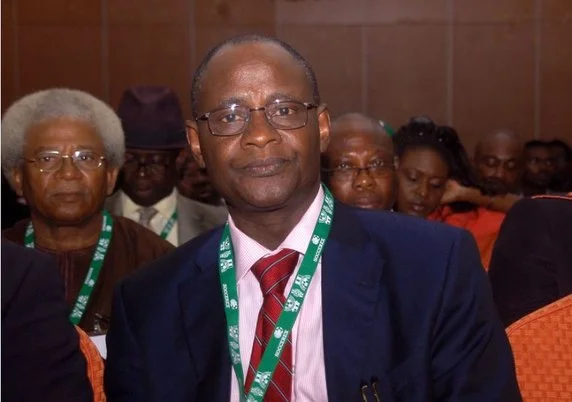 Vice president of the Nigerian Football Federation, Mike Okeke Umeh, has described the fire outbreak at some parts of the headquarters of the NFF in Abuja on Wednesday morning as an act of sabotage.
Umeh alleged that the reinstatement of Maigari on Monday as the NFF president,played a part in the current crisis that rocked the football federation.
A meeting was held on Tuesday where a communique was issued by the NFF postponing next Tuesday's general elections,which Umeh claims is a scheme by Maigari's faction to hide their dirty linen.
"A lot of corruption is going on in the Nigeria Football Federation. The [fire incident] is an act of sabotage," Umeh told media in Abuja.
"The meeting held [at the NFF Secretariat on Tuesday], we were not part of it and we did not agree with it. Nobody can perpetuate himself in power. It is not done.
"They are just buying time. We have to hold our elections on the 26th of this month. If they like let them burn the whole of Abuja we must hold our election.
"Of course it could be an act of sabotage if not what kind of fire (outbreak) is this? This happened during working hours. It did not happen during the night when we can say it was as a result of power failure (surge) during the night," he said of the fire that was reported to have started from the office of the Accountant.
"I understand one of our big men was here watching the fire burning. The information I got was that the General Secretary was here watching the fire burning," Umeh said.
Meanwhile a former board member of the NFF, Victor Rumson Baribote has charged the security agencies to investigate the fire incident which he said is akin to what could happen only in a place where there is a restaurant.
According to him, "The truth is that both the security agencies and the staff on duty have a lot of things to tell Nigerians because this is not a restaurant where this type of fire can just rage without anybody doing something to contain it.
"Even as I don't want to apportion any blame on anybody yet, but coming at a time when people were calling for a probe and people needed documents, then it needs to be investigated because it means that there is something fishy," Baribote.
Last edited by a moderator: