Acting President, Prof. Yemi Osinbajo expected to visit Edo State on Monday as part of on-going dialogue to oil producing communities in the Niger Delta.
A statement signed by John Mayaki, chief press secretary to Governor Godwin Obaseki, said the acting president would visit Oben community in Orhionmwon Local Government Area to see for himself some of the challenges of the community.
The acting president had visited Bayelsa, Rivers, Delta, Akwa Ibom and Imo states in furtherance of Federal Government's policy in the Niger Delta.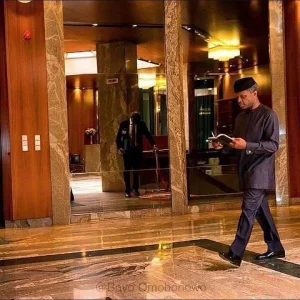 Meanwhile, Governor Obaseki has seized the opportunity of Osinbajo's visit to assure Oben community of infrastructural development.
- DailyTrust