The Nigerian Police has dropped charges filed against Chocolate City boss Audu Maikori.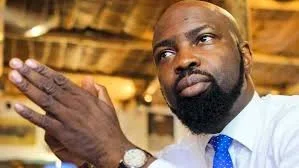 LIB quotes Audu's lawyer, Mr Mark Jacob saying, ''It is important that Nigerians begin to give due credit to the Nigerian police for the thankless work they do. The case that was brought against my client was duly investigated by the Nigerian Police and when they found out from the driver's confession that he was simply trying to defraud his employer, they promptly dropped the charges levelled against Audu".
"Audu's arrest, detention and subsequent release shows me as a legal practitioner and a Nigerian citizen that there is hope for the country if we all continue to stick to democratic ideals. It is important that we do not allow justice to be hijacked by individuals who have it in their interest to abuse citizens who carry out their constitutional rights to free speech".