The Adamawa State Government has banned the operation of football viewing centers indefinitely in the state.
According to a statement isuued by Ahmad Sajoh, Director Press and Public Affairs to Governor Murtala Nyako, the the ban was based on the advice of the Nigerian Army.
The statement said the government regretted any inconvenience caused by the action to the teeming football fans and the owners of the viewing centres.
The News Agency of Nigeria (NAN) reports that there is growing concern over the safety of viewing centres in Adamawa following last Sunday's bomb attack on a beer parlour in Mubi. The beer parlours also serve as football viewing centres at Kabang ward of Mubi town where the incident claimed many lives.
With the ban, most football fans will not be able to watch the 2014 World Cup matches from the centres which had sprung up across the state.The 20th FIFA World Cup in Brazil will kick off on June 12, and the Nigeria Super Eagles will play their first match against Iran on June 16.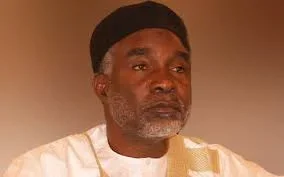 #Adamawa #FIFA #Nyako #SuperEagles