The Nigerian Security and Civil Defence Corps, identified two key reasons responsible for the black carbon emissions witnessed in some parts of Rivers.
The corps blamed the unusual incidence on illegal refiners and oil thieves.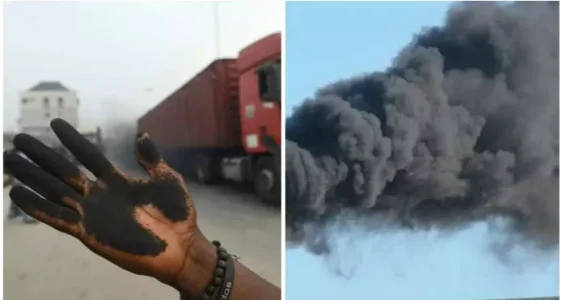 The NSCDC Spokesman in Rivers, Mr Michael Ogunta, told newsmen in Port Harcourt on Tuesday that the activities of oil thieves and illegal refiners had assumed alarming proportions in the state.
It would be recalled that residents of Port Harcourt and its environs have been complaining about the presence of black soot in the atmosphere.
Ogunta was reacting to comments in some quarters that the black carbon emissions were due to the burning of illegal refining sites and products by the NSCDC.
He said, "These people use very crude and environmentally unfriendly methods to refine petrol; so, when we apprehend them, we destroy both their equipment and the product.
"Their activities contribute to the unhealthy carbon emissions being witnessed in some parts of the state; this is just the truth."
Ogunta called on the Rivers people, especially those residing close to the creeks, to report cases of illegal refineries and oil theft to the corps, for immediate action.
NAN