Residents in Port Harcourt, River State are in grave danger as black soot believed to be the byproduct of incomplete combustion of carbon permeates the air.
It is nolonger unusual to go out decked in white and return home covered in black dust. Even homes are not spared as the soot filters in through open doors and windows to accumulate on surfaces.
Parts of the state have witnessed permanent dark clouds since the black soot pollution started. General manager Port Harcourt refinery company blames the soot on illegal oil activities by bunkers and vandals. The state government has acknowledged the black soot problem but also stated that they're a bit helpless in tackling the menace.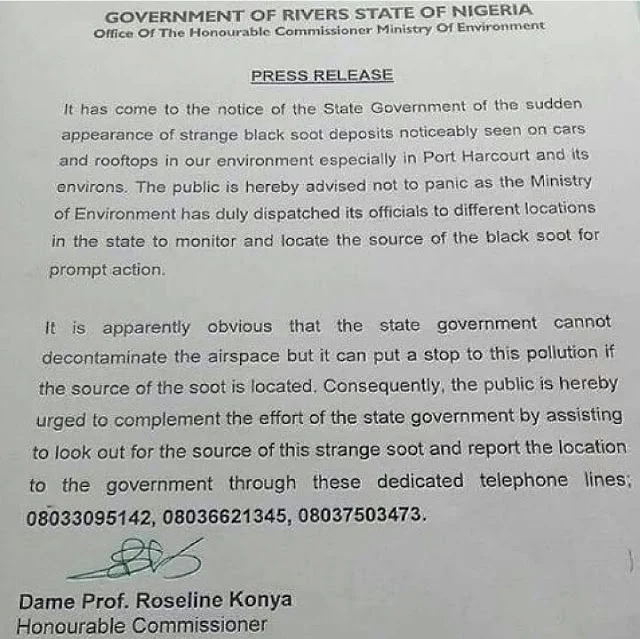 Amina Mohammed, Nigeria's Minister for Environment has also acknowledged the black soot problem stating that she witnessed it first hand after a couple of hours at Songhai Farms. She shared a photo of her legs stained by the black soot and said the government was currently working on tackling the situation.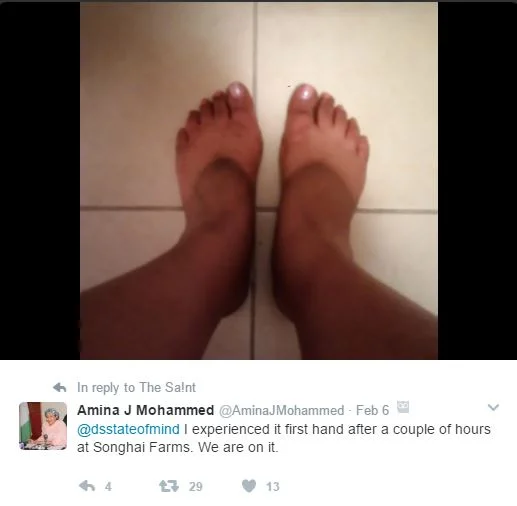 See photo of Port Harcourt skyline taken at 8am on Wednesday 8th February.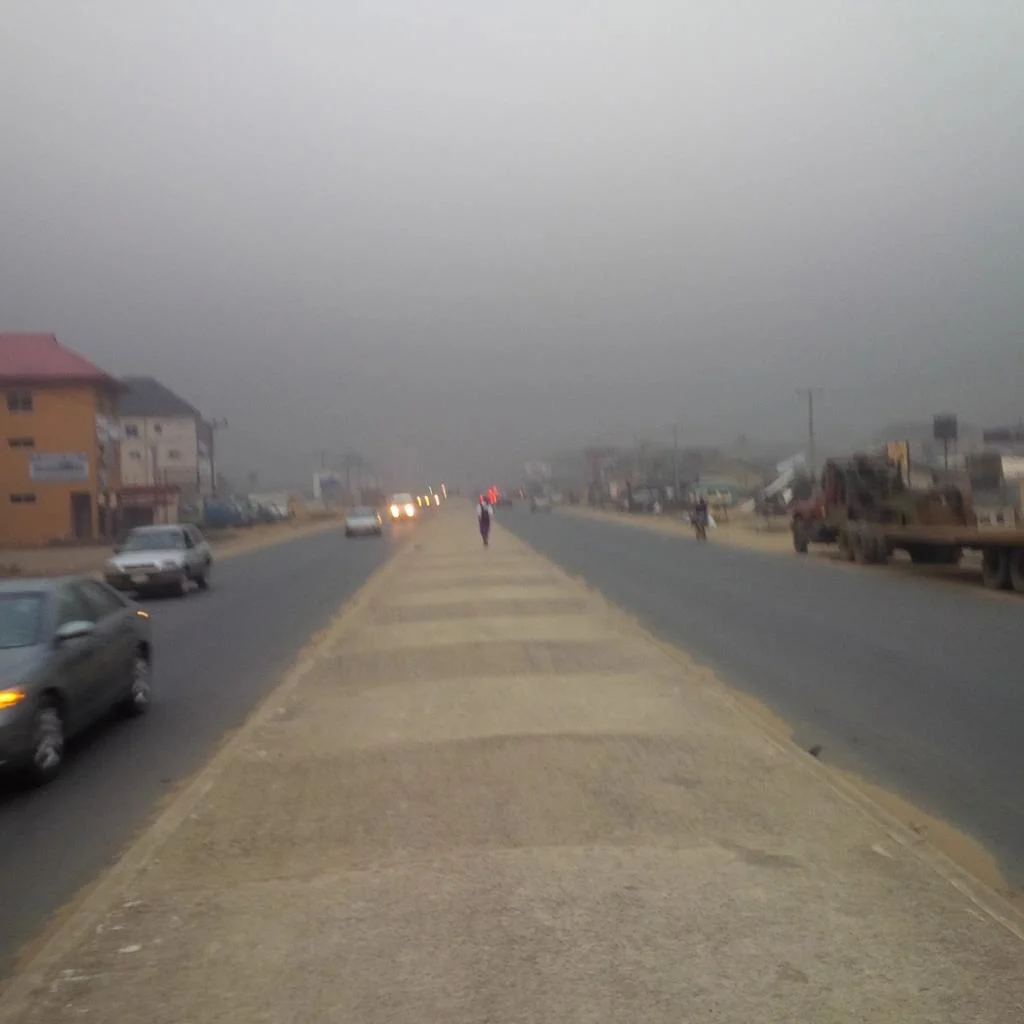 Photo Credit: Koksnation
Black soot has been linked to coronary heart disease, asthma, bronchitis, and many other respiratory illnesses. Cancer and premature deaths can also be caused by black soot.
Considering the toxicity of black soot and the gross incompetence of government at all levels, residents may wind up dead before government finds a solution.
To remain healthy and alive, Rivers state residents must adhere to certain safety measures. See 10 ways to survive black soot pollution: