Oladayo Amusan, a student of Adeyemi College of Education in Ondo, grew up in the ancient town of Modakeke, Osun state. Unlike some students who rely on parents for sustenance, Oladayo makes ends meet sewing fabrics for his colleagues, and other people, in his college apartment. In June, 2016, Oladayo launched
Sewnownow.com –
an online portal where people can buy materials, upload measurements and get their cloths neatly sown, ironed, packaged and delivered within 48 hours. With
Sewnownow
, Oladayo became the first online Tailor in Nigeria. Nigerian Bulletin ran into him as he shares his joy of sewing other people's dresses on our
Weekend Spotlight.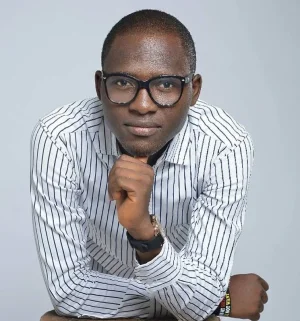 1.
Tell us a bit about you
. I am Oladayo Amusan, I am from Modakeke, Osun State, I am the last child of the family, I am an undergraduate student of Adeyemi College of Education Ondo, Studying geography 400level. I am passionate about development of all sort and so I am involved in movements that are towards it. I love creativity, productivity and Pragmatism.
2.
What are you into?
I founded an Organisation, Female Leadership Development in Africa(FLD) in 2014 which was created to combat gender inequalities, promote female empowerment and youth employability. Coupled with that at June 1st 2016 I launched
www.sewnownow.com
the first online tailor in Nigeria where people can buy materials, upload measurements and get their cloths neatly sown, ironed, packaged and delivered within 48 hours at affordable prices, it is situated in Adeyemi College of Education Compound in Ondo Town.
3. What is the inspiration behind it?
The Inspiration behind this concept is trying to solve the problem of delay in delivery of cloths by tailors to their customers, to employ students who had become tailors while on several months strike at school (although we have non-student tailors) and also to encourage studentpreneurship as unemployment is the song of all graduates now.
4. How do you keep up with fashion trends?
Although we just started but we are not despising the day of little beginning as we have been servicing customers far and near, like Lagos, Akure, Ore , Edo etc and we constantly update ourselves with fashion trends in as much internet is available.
5. What are the challenges?
We have been experiencing several challenges, the first is getting people to trust us that we will deliver in 48 hours, getting people to trust our quality, getting people to even check on our website and see what we are doing, and moreso getting enough fund or investor for expansion and putting all systems in to place, although we keep learning everyday as there are no models to follow in as much we are the first in Nigeria so its not easy to put up a system that will work with the system of our country not copying other countries.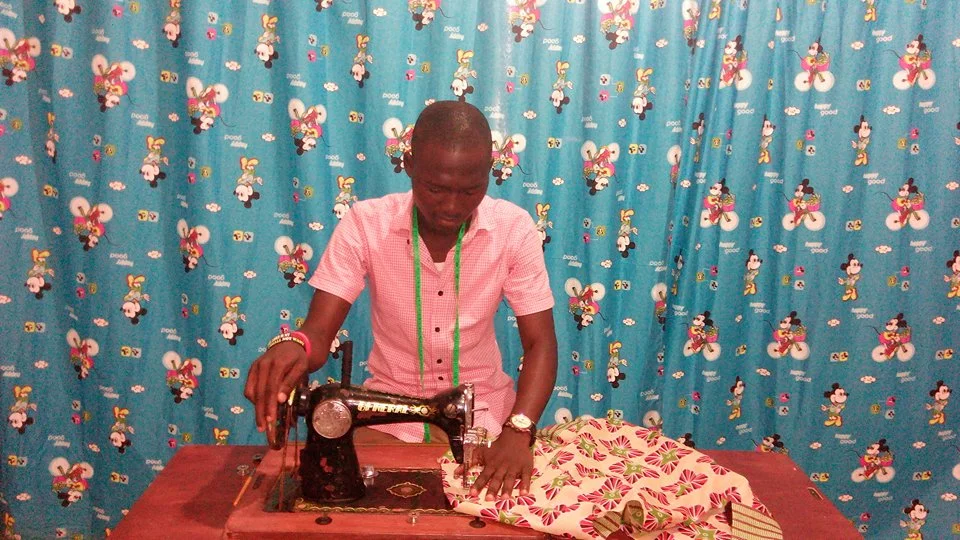 6. How do people patronise you, and order for your products? How do you know exactly know what they want?
Most of our customers so far have been using our website and whatsapp to get in touch, talk with us better and for enquiries, orders have been smooth on whatsapp as customers who don't want designs on our website send the pictures of what they want and agreements are being made since our Whatsapp line is always on.
7
.
What's your mode of delivery?
Why did you choose it? We adopt the best, reliable, cheapest and quality local courier firm on campus (Anywork) founded by group of students, we choose them because they have been tested and they have not failed.
8. Are you in partnership with any organisation?
Currently we are not in partnership with any organization.
9.Who are your target-customers?
Our target customers are everybody that wears cloths, people planning for ceremonies and outings as we give discounts on group sewing.
10. How does it affect your academics?
Well, its all about time management, and moreso there are some sacrifices to be paid if start-ups by students are to be successful although I am in my final year in the college, I will be leaving in less than 2-3 months.
11. What is the value in your products?
What has been the most exciting testimony of your services? .The value in our products is the fast delivery of cloths, digitalising tailoring and also producing quality and our most exciting testimonies have been satisfaction of customers.
Oladayo Amusan can be reached on
Sewnownow
Email
:
[email protected]
Facebook
: facebook.com/Sewnownow
Twitter:
@Sewnownow