Rivers State Governor, Nyesom Wike has praised Acting President, Yemi Osinbajo as a 'man of destiny,' whose vision is to ensure service of the nation.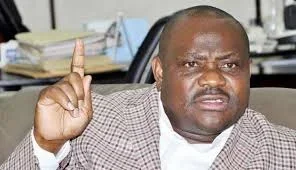 He made this comment in a message of felicitation sent to Osinbajo to congratulate him on the occasion of his 60th birthday.
The governor described the Acting-President as "a man of destiny, whose intellect and Pan-Nigerian vision will continue to serve the country well at a momentous time."
He also prayed for God's protection and guidance for the Acting President as he pilots the affairs of the country.
Osinbajo had earlier been praised by his party – the All Progressives Congress (APC), top political, business, and intellectual elites in the country; and, members of the Federal Executive Council